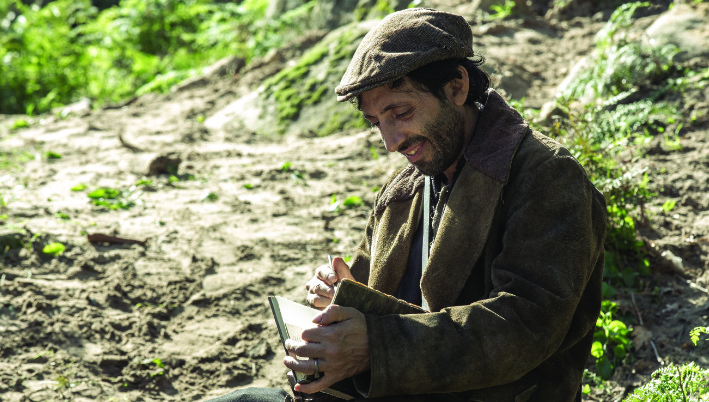 Aspromonte. Land of the Forgotten Aspromonte, la terra degli ultimi
by Mimmo Calopresti
Italy 2019 87′
At the end of the 50's, in Africo, a small village in the valley of Aspromonte, a woman dies in childbirth, because the doctor can not be there on time, as no route connects Africo with the other villages.
The inhabitants decide to get together to build it up. In the meantime Giulia, the new teacher of the local school, is trying to teach Italian to the kids.
Aspromonte is an atypical western about the dream of changing events thanks to the desire for redemption of the inhabitants of a remote village.
Cast:
Valeria Bruni Tedeschi, Marcello Fonte, Francesco Colella, Marco Leonardi, Sergio Rubini, Fabrizio Gifuni, Elisabetta Gregoraci
Festivals & awards:
Cinéalma – L'âme de la méditerranée 2022
Festival du Cinéma Italien de Montélimar – Le Teil 2021
Pune International Film Festival 2021: Global Cinema
Festival du Cinema Italien de Bastia 2020: Compétition
Globi d'Oro 2020: Best Actress (Valeria Bruni Tedeschi)
ICFF Italian Contemporary Film Festival 2020: People's Choice Award
Los Angeles – Italia 2020: Italian Cinema Today
Traversées – Le festival de cinéma du Pays de Lunel 2020: Eldorado
Cinemed – Festival Cinema
Mediterranéen Montpellier 2019: Panorama Longs Métrages
De Rome à Paris 2019
Festival do Rio 2019: Expectations
Les rencontres du cinéma italien à
Toulouse 2019: Panorama
ST. ALi Italian Film Festival – Australia 2019: New Italian Cinema
Taormina Film Fest 2019: Teatro Antico
Villerupt Italian Film Festival 2019: Panorama
Waterloo Historical Film Festival 2019
Internationale Hofer Filmtage 2019
Italian Films Focus – Cape Town 2019
Amsterdam Shortcutz 2020
Univercine – Nantes 2020
Italian Film Festival of Valence 2022
Festival of New Italian Film – Yale 2022