Italian Film Authors and Producers will join the Cape Town International Film Market and Festival to continue a fruitful professional relationship with the SA Film industry. A reminder that six films have been made since the signing of the co-production agreement between South Africa and Italy in 2006. Controluce has always been an active part of this process, introducing Authors to Producers. Our delegation will also participate in an important educational activity that has developed over the years: meetings and screenings at local film schools such as BIG FISH and CITYVARSITY. This relationship has seen our younger audience grow.
The delegation includes Gianluca Guzzi, Producer and CEO of VOD platform Mymovies, Francesca Gargiulo for 102 PRODUCTIONS, Natalia Rolla for CSC PRODUCTION, Carolina Boca for DRAKA PRODUCTION and Film Director Alessandro Aronadio.
MY MOVIES
Gianluca Guzzo, CEO of MYMOVIES
Gianluca Guzzo he created MYmovies.it in the year 2000, a website which is point of reference for cinema in Italy. In 2010 he launched MYMOVIESLIVE, an innovative platform for online movie streaming. In 2015 he produced the film Louisiana – The other side of Roberto Minervini (68th Cannes Film Festival), followed in 2018 by What will you do when the world is on fire (75th Venice Film Festival).
MYmovies.it is the N. 1 web magazine in Italy of cinema (more than 500.000 Unique Users per day/8M Per month).
In May 2017 MYmovies co-distributed in Italy with Tucker Film After the Storm by Kore'eda Hirokazu; In September 2018 MYmovies will co-distribute Shoplifters by Kore'eda Hirokazu; Co-Productions include 2015 Louisiana (The Other Side) by Roberto Minervini; 2018 What You Gonna Do When the Worlds's On Fire? by Roberto Minervini.
102 PRODUCTIONS (www.102distribution.com/en/)

Francesca Caciula, distribution Coordinator of 102 Productions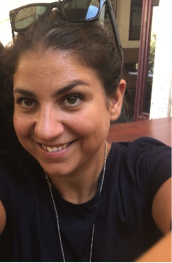 Francesca Caciula assisted the production of Estate addosso-Summertime by Gabriele Muccino and of Nessuno si salva da solo by Sergio Castellitto. She also did production work on a number of Independent Production short films and has experience as a camera operator.
102 Distribution is a film Production and Distribution Company of high quality International Film based in Rome. 102 Distribution focusses on products with strong commercial potential.
Cinematic releases:
Most releases are award-winning films such as No date to signature (Venice Film Festival 2017), Sweet Country (Special Jury Prize Venice Film Festival 2017), and The Queen of Spain directed by Oscar-winner Fernando Trueba starring Penelope Cruz. Releases include theatrical releases of classic movies such as Reservoir Dogs and Pulp Fiction by Quentin Tarantino. 102 Distribution is also involved in the production and development of original projects for cinema and TV.
C.S.c. PRODUCTIONS
Natalia Rolla, Head of post-production

Natalia Rolla's previous professional experience includes work at the main Italian film School, the Centro Sperimentale del Cinema, where she lead the division of post-production. She also worked at the Cineteca Nazionale of Rome, where she was in charge of the video library. She also worked at Eclectica Multimedia Publishing srl (Rome) and at the independent film club Il Labirinto.
Natalia Rolla has worked in post-production for C.S.c. since 2008, including work for films such as Sei pezzi facili 2003 by Michele Carrillo (Award best short film David di Donatello), Sotto il mio Giardino (2009). Short Film by Andrea Lodovichetti (Italian Golden Globe for Best Short Movie and several other awards…), Lievito madre ( 2014) Short film by Fulvio Risuleo (Third price Cinéfondation Festival di Cannes 2014), La ragazza del mondo (2016) by Marco Danieli (World premiered at Venice Film Festiva, David di Donatello as best Italian debut-feature film, and Globo d'oro). Last but not least Saremo giovani e bellissimi (2018) Feature film by Letizia Lamartire Produced (Selected at 71 Venice Film Festival) will be presented at the CTIF.
Carolina Boco, producer, communication and marketing manager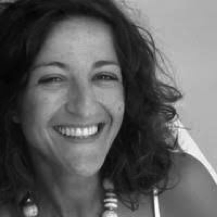 Carolina Boco works in the edition & acquisition area for Draka Production / Draka Distribution. After graduating in Philosophy, she immediately approached to the world of communication and advertising, working in Italy and abroad. Her experience in cinema starts with Draka Production, which she has been a member of since its foundation, initially as communications manager and later as creative producer, script editor and post-production supervisor.
DRAKA PRODUCTION & DRAKA DISTRIBUTION (www.draka.it)

Is an independent movie production focused on products for young generations and families, with a strong interest for stories based on books, fantasy plot and comedies. Draka is currently looking for potential international co-producers for the movie Questa notte parlami dell'Africa (Shapes of Africa), shooting in 2019. The story takes place in Africa. Draka's productions include Tulipani – Love, Honour, and a Bicycle by the Oscar winner Mike Van Diem (Toronto International Film Festival 2017). Other movies recently produced by Draka are the TV series L'Arca di legno starring Maria Grazia Cucinotta and The Drama they sell by Andrea Purgatori (starring Ashraf Barhom). Draka has worked with Italian and International public funds – the fund raising is supported by the research of external investors and sponsors. Draka Distribution has a rich catalogue of films, TV series and documentaries, both Italian and foreign for the independent quality audiovisual market.
Alessandro Aronadio, director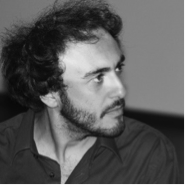 After graduating in Psychology in Palermo, Alessandro Aronadio specializes in directing at the Los Angeles Film School. In 2010 Due Vite per Caso (One Life, Maybe Two), his first feature film, was selected at the Berlin Film Festival (Panorama). In 2016 Aronadio writes and directs Orecchie (Ears). The film has won 16 awards in international film festivals.
Io c'è (Just Believe), 2018, is a mainstream comedy on the controversial theme of religion. Photographer, essayist and screenwriter, Aronadio has recently written several films, among which Che vuoi che sia (What's the big deal) by Edoardo Leo, I peggiori (Wacky Heroes) by Vincenzo Alfieri, both distributed by Warner Bros., and Classe Z, directed by Guido Chiesa.
Antonio Falduto, director, producer and festival programmer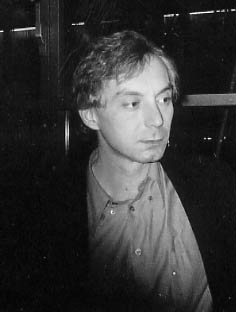 Antonio Falduto (UTO) graduated from DAMS University in Bologna. He trained as an assistant on the sets of Federico Fellini and Ettore Scola. In 1991 he directed the experimental film Antelope Cobbler (winner of the jury price at Festival d'Annecy/Italian Cinema). In 2010 he was co-writer of Gangor (Rome Int. Film festival, competition) and in 2011/12 he wrote and directed The Italian Consul (Taormina int. Film Festival, Competition). Antonio Falduto has been a promoter of Italian Cinema at many Intternational Film festival such as Rio de Janeiro, Durban, Cape Town and Miami. He is also a lecturer at UNINT University in Rome.
The participation of the Italian delegation and the presence of the films were organized with the support of the Italian Institute of culture and the Consulate of Italy in Cape Town.