Abertura da 16º Edição do Festival de Cinema Italiano
16º Edizione novembre 2021
São Paulo – 16º edizione del Festival de Cinema Italiano.

Diventato ormai un appuntamento atteso e consolidato con il pubblico brasiliano, il Festival si conferma come importante trampolino verso il Sudamerica per il nostro settore cinematografico, che trova in Brasile un mercato di grande interesse, sia dal punto di vista dei numeri che di affinità culturale: a San Paolo un abitante su quattro ha discendenze italiane.
Italian Film Focus nell'Africa del Sud
Edizione - 3-16 December 2021
The association of film authors Controluce, in collaboration with the Italian Ministry of Culture MIC, the Embassy of Italy in Pretoria, the Italian Cultural Institute in Pretoria, the Consulate General of Italy in Johannesburg, the Consulate of Italy in Cape Town and the Italian Embassy in Zimbabwe present:
THE ITALIAN FILM FOCUS IN SOUTHERN AFRICA 2021
The 22st edition of the Italian film festival will take place from 3 to 16 December 2021 on the MYmovies online platform, geolocated for South Africa, Namibia, Botswana and Zimbabwe.
Edizione - 25-30 Marzo 2021
La 21edizione dell'Italian Film Focus si svolgerà nel 2021, invece della prevista data in 2020 causa l'emergenza Covid.  Come tanti altri festival questa edizione si terrà in modalità streamer. Una sfida che gli organizzatori di Controluce e le istituzioni italiane coinvolte, IIC Pretoria, Ambasciata d'Italia in Sud Africa, il Consolato generale di Johannesburg, il consolato di Cape Town, ambasciata d'Italia in Zambia. ambasciata d'Italia in Zimbabwe, hanno deciso di cogliere consapevoli dei rischi ma anche delle possibilità di questo nuovo tipo di fruizione culturale.
Saranno cinque giorni molti intensi, con una selezione di alta qualità, che dimostra la varietà di generi e tematiche di cui è capace il cinema italiano. Il programma comprende 11 film dell'ultima stagione presentati nei più prestigiosi festival internazionali ed un film evento, Giulietta Degli Spiriti, per celebrare Federico Fellini nel centenario della sua nascita. Il programma prevede una presentazione in diretta con un regista ogni giorno.
HIDDEN AWAY
(Volevo Nascondermi)
Film introduction by director
Giorgio Diritti and Q&A
THOU SHALT NOT HATE
(Non odiare)
Film introduction by director
Mauro Mancini and Q&A
STOLEN DAYS
(Il ladro di giorni)
Film introduction by director
Guido Lombardi and Q&A
KIDZ (Figli)
Film introduction by director
Giuseppe Bonito and Q&A
Australia 23 Marzo - 9 Maggio 2021
Seven Beauties, retrospettiva Lina Wertmüller - Sidney
L'Istituto Italiano di Cultura, in collaborazione con Cinema RITZ – Randwick e Cinema Reborn e con la partecipazione di Controluce e del Ministero dei Beni Culturali, presenta Seven Beauties, una retrospettiva di film diretti dall'acclamata cineasta italiana Lina Wertmüller. Femminista dichiarata e anticonformista, i suoi film prendono in esame situazioni assurde della società e le trasformano, dando vita a risultati a volte spiritosi, a volte scioccanti, ma sempre politici. 
Nuovo Cinema Italiano - Murwillumbah e Brisbane
Un nuovo festival cinematografico che presenta film acclamati dalla critica di una nuova ondata di registi italiani. L'accurata selezione di film nuovi di zecca del festival mira a mettere in luce talenti emergenti e riconosciuti a livello internazionale, mentre celebra alcuni dei registi più amati d'Italia attraverso proiezioni speciali dei loro primi o ultimi film.
Le proiezioni avveranno a Murwillumbah al Regent Cinema e a Brisbane al New Farm Cinemas.
Addis Ababa University – Film School 2021/22
Dopo alcune incontri e proiezioni di film italiani, è nata l'idea, con i responsabili della scuola, di istituire un programma di sostegno educativo, "THE ITALIAN PROJECT FOR ADDIS ABABA UNIVERSITY-FILM SCHOOL".
Il vivo interesse della scuola per sviluppare una collaborazione stabile con le istituzioni italiane è dimostrato dalla partecipazione di ben otto studenti etiopi alla  giuria UNIMED del premio collaterale della mostra del cinema di Venezia 2019. Un impegno economico non indifferente per le loro possibilità. Inoltre una troupe della TV più importante etiope, KANA TV, ha realizzato un servizio che è andato in onda diverse volte. KANA TV a sua volta è diventata partner del progetto.
ST.ALi Italian Film Festival 25 Nov. 9 Dec. 2020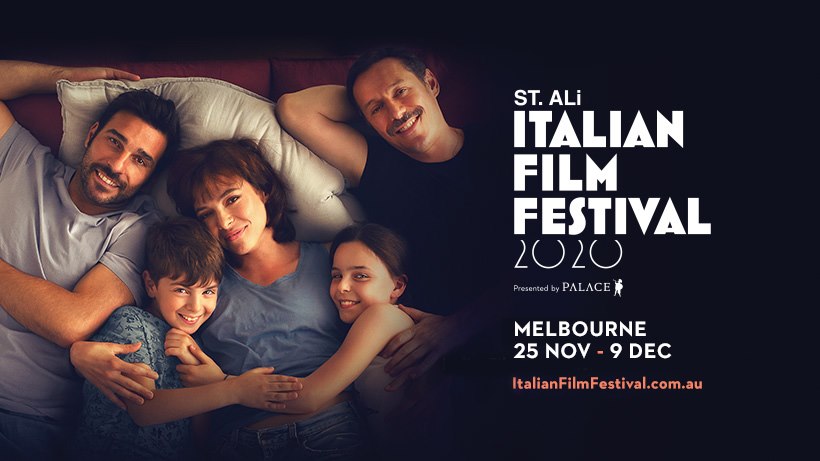 The full program of the 21st Italian Film Festival has been announced, with the festival kicking off in Sydney on September 29 and then reaching Brisbane, Perth, Adelaide, Canberra and Byron Bay, at reduced capacity due to COVID-19.